Catalina California Fuchsia
Epilobium canum 'Catalina' (Zauschneria sp.)
Images shown are of mature plants.
Epilobium canum 'Catalina' (Zauschneria sp.)
Regular price
Sale price
$19.95
Unit price
per
View full details
Description
Epilobium canum 'Catalina' (also known as Zauschneria 'Catalina') is a stunning California native plant that is perfect for any waterwise landscaping and is considered one of the best California Fuchsias available. This tall, upright, perennial is highly prized as a powerful "hummingbird magnet" for its bright orange-red tubular flowers that remain longer than some of the other varieties or selections and provide a burst of summer color in the garden.
Catalina California Fuchsia was found on Santa Catalina Island and is more upright with greyer leaves than the typical species. This selection also blooms later and longer from late summer to fall with beautiful red-orange tubular flowers that attract hummingbirds and butterflies to the garden. Proclaimed as an "unusually tall" Epilobium, 'Catalina' ranges in height between 2-4 feet tall.
Epilobium canum 'Catalina' is naturally found on dry, rocky hillsides, and is the perfect addition in a dry garden, rock garden, California native garden, or on slopes. Another common name for California fuchsias is the Hummingbird Trumpet, and Zauschneria 'Catalina' is a great choice for anyone looking to attract birds or pollinators to the garden.
California Fuchsias are low-maintenance and drought-tolerant making them ideal for busy gardeners who want a plant that looks beautiful without requiring a lot of attention.
Catalina Epilobium's stunning red-orange flowers and soft, velvety, silver-green foliage create a beautiful contrast that will add interest to any landscape. Catalina California Fuchsia is sure to bring joy and excitement to your outdoor space.
Plant care
The best time to plant California Fuchsia is October through April. This will allow the roots time to become established before the hot dry summer. Generally the plants in the nursery pot are in some stage of dormancy or pruned during this time and the tops of the plant are not that exciting but the plant will be spectacular in summer and is worth the wait.
California Fuchsia has brittle stems and breaks easily and should be handled gently when planting. Also, consider planting away from high traffic areas where damage to these brittle stems will occur.
Epilobiums (or Zauschneria) prefer well-drained, sandy or loamy soil in full sun, or afternoon shade in hotter inland climates. They flower best if they get at least 6 hours of direct sunlight daily.
Water deeply after planting to help establish roots then water occasionally thereafter allowing the soil to dry out in between. 'Catalina' may look better with some summer irrigation as long as the soil is fast-draining. Avoid overhead irrigation. (Generally, Epilobiums do not like summer irrigation especially in heavy clay soil). In the winter, the plants should be watered very sparingly or not at all as the seasonal rains may be sufficient. Drought tolerant once established.
Epilobiums are perennial plants that may go dormant or semi-dormant in the winter depending on the growing zone and climate.
California Fuchsia look scraggly after flowering and should be pruned by late fall or early winter after they have finished blooming. If pruned, they will come back in spring looking lush and healthy. If your plant is still young, then lightly prune tips to encourage fuller growth. If your Epilobium has been in the ground more than 2 years it can be pruned back by 1/3 to 1/2 to encourage a more compact growth habit and promote more blooms the following year. Dead or damaged growth should also be removed as needed throughout the year.
California grown
Everything Plants Express delivers is GROWN IN CALIFORNIA, FOR CALIFORNIA.
We source from the best growers, utilizing relationships that have lasted decades.
Each plant is hand selected, carefully procured and monitored up until the moment our van arrives at your location.
Delivery day
Flat Rate
All orders have a flat rate delivery fee of $29.95.
Quality
Delivering premium quality plants is a core value for everyone at Plants Express. Whether it is a small plant or a large tree, we use the appropriate vehicles and team members to deliver your order in a timely manner.
Do you need help?
Our friendly plant experts are here to help. Give us a call or chat with us now.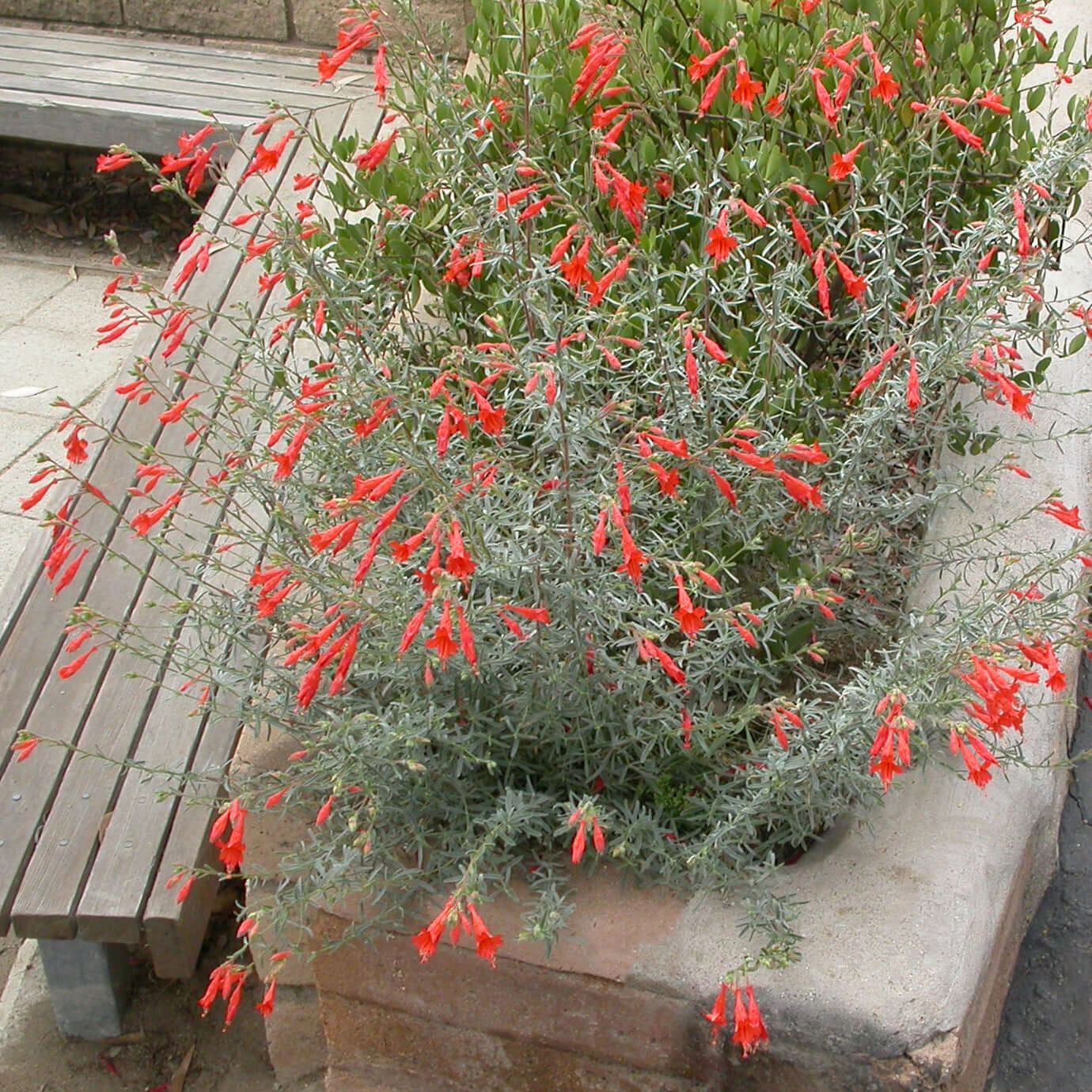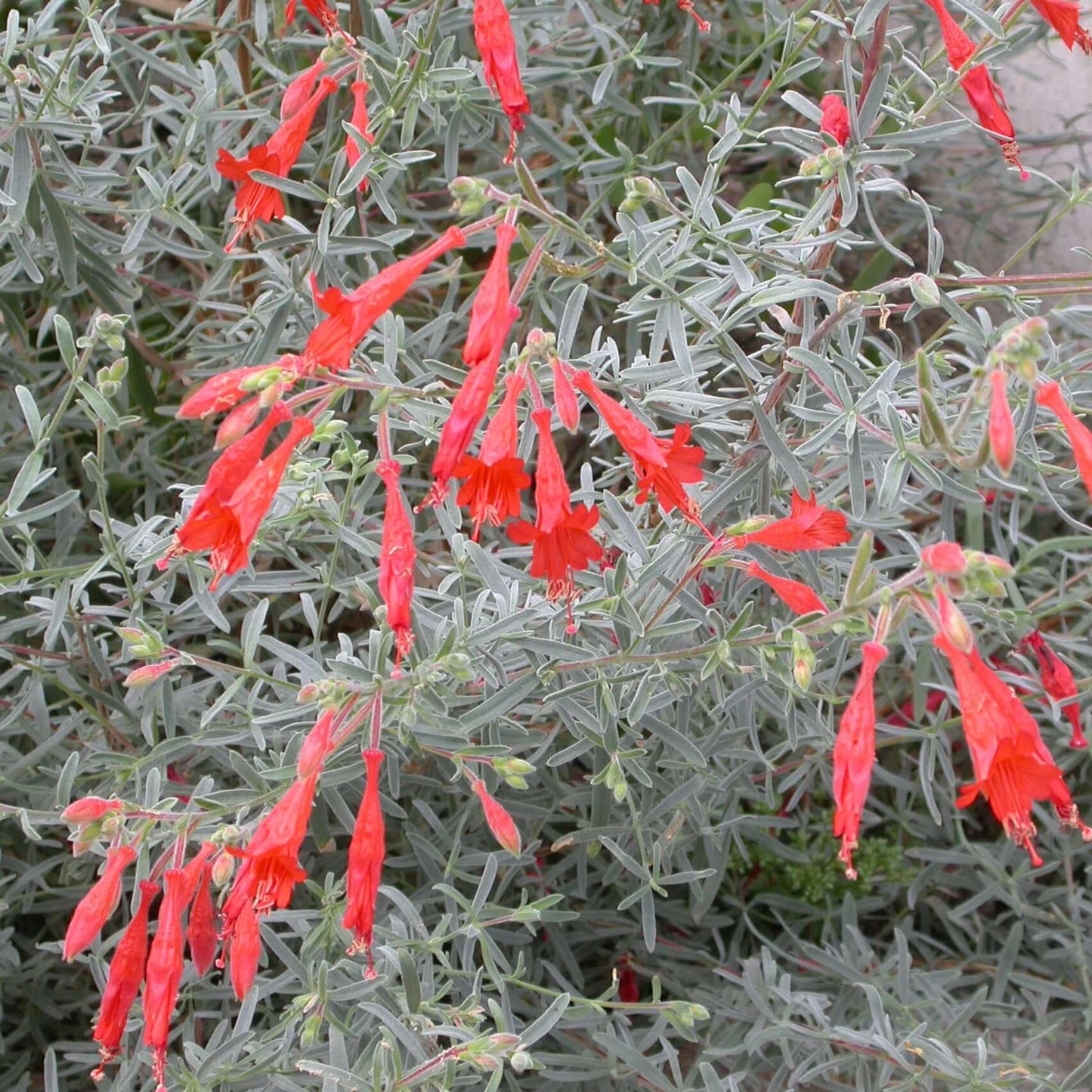 You may also like
Regular price

Starting At $24.95

Regular price

Sale price

Starting At $24.95

Unit price

per

Regular price

Starting At $12.95

Regular price

$14.95

Sale price

Starting At $12.95

Unit price

per