Chondropetalum tectorum (Elegia t.)
Images shown are of mature plants.
Chondropetalum tectorum (Elegia t.)
Regular price
Sale price
$14.95
Unit price
per
View full details
Description
Chondropetalum tectorum (Elegia t.) is a striking accent plant with upright, arching, thin, reed-like, evergreen clumping stems. This small beautiful, grass-like plant has dark brown flowers in narrow spikes that contrast nicely with the green stems. Planted for its graceful texture and form, Small Cape Rush creates drama in the landscape with movement and sound as it sways in the wind. This restio looks good in any garden style or container and grows well in seaside gardens, near the shallows of a water garden, or in a waterwise garden. Drought tolerant once established but looks better with supplemental water as needed. Filtered light or afternoon shade may be best in hot inland climates.

There is confusion among many as the plant originally known as Chondropetalum tectorum has undergone a change in identity and nomenclature as the one species was reclassified into two species and also a new genus (Elegia). Chondropetalum elephantinum (Elegia elephantina) is the larger, more robust plant, growing to 6 feet tall or more. The true Chondropetalum tectorum (Elegia tectorum) is smaller at 3 feet or less with thinner stems. Adding to the confusion, all Small Cape Rush plants are not identical because the male flowers (stamens) and female flowers (pistils) are borne on different plants resulting in differences in the flower spikes.

Plant Care
Best in sandy well-drained soil. Water deeply and keep the soil just moist for the first few months to establish roots. May need supplemental water in spring during their active growing period until established. Allow space around the plant for good air circulation. Restios have a sensitive root system, giving them extra space in the garden will mean their roots are less likely to be disturbed due to digging or cultivation. Mulching will help suppress weeds and retain moisture.
California grown
Everything Plants Express delivers is GROWN IN CALIFORNIA, FOR CALIFORNIA.
We source from the best growers, utilizing relationships that have lasted decades.
Each plant is hand selected, carefully procured and monitored up until the moment our van arrives at your location.
Delivery day
Flat Rate
All orders have a flat rate delivery fee of $29.95.
Quality
Delivering premium quality plants is a core value for everyone at Plants Express. Whether it is a small plant or a large tree, we use the appropriate vehicles and team members to deliver your order in a timely manner.
Do you need help?
Our friendly plant experts are here to help. Give us a call or chat with us now.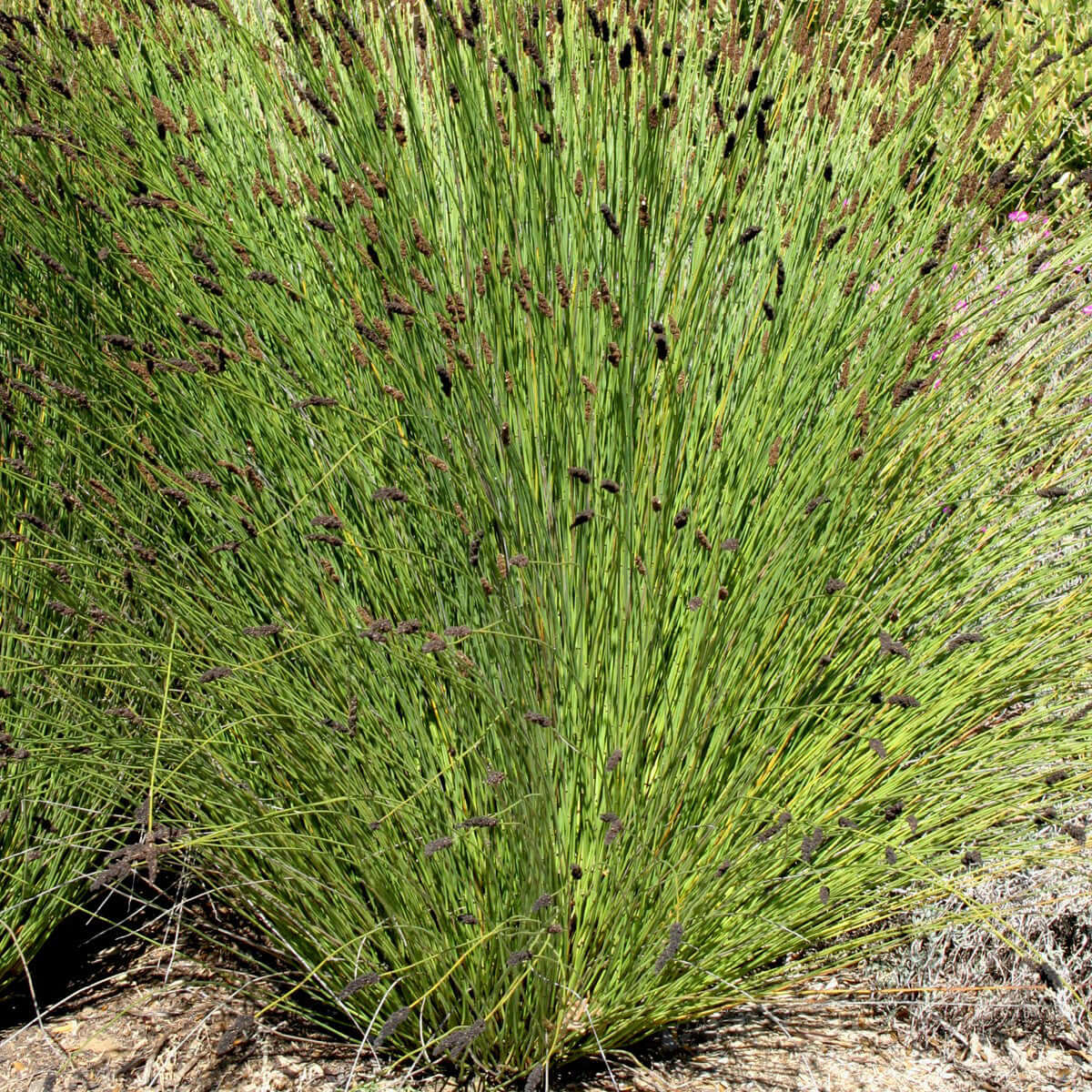 You may also like
Regular price

Starting At $89.95

Regular price

Sale price

Starting At $89.95

Unit price

per

Regular price

Starting At $59.95

Regular price

$239.80

Sale price

Starting At $59.95

Unit price

per

Regular price

Starting At $59.95

Regular price

Sale price

Starting At $59.95

Unit price

per