Syringa 'Snowy' Beach Party
Images shown are of mature plants.
Syringa 'Snowy' Beach Party
Regular price
Sale price
$69.95
Unit price
per
View full details
Description
Syringa 'Snowy' Beach Party™ is a stunning lilac variety for California's mild winter gardens. With its breathtaking, brilliant white flowers and intense fragrance, this lilac is a must-have for any garden enthusiast.
Lilacs are a sign of spring for most people in the United States living with cold winters, but for Californians living in mild winter areas, getting lilacs to bloom without the winter chill has been a challenge. Although California has its native Ceanothus, known commonly as the California Lilac, many associate the fragrant and beautiful lilac flowers of Syringa vulgaris with a loved one's garden. Now you can bring that bit of nostalgia into your own backyard with the Beach Party™ lilac series that was bred for low-chill gardens.
Snowy Beach Party™ Lilac is the lilac for coastal California. This low-chill lilac produces large clusters of intensely fragrant pure white blooms in spring. The single flowers have a delicate texture and are arranged in the classic panicle shape. Syringa 'Snowy' Beach Party™ is a broad, upright deciduous shrub with 4-5 inch heart-shaped green leaves that drop to the ground in late fall. This easy to grow Lilac is mildew resistant, cold hardy, and tolerates heat.
This beautiful hybrid lilac bush is perfect for a variety of garden styles and can be used as a focal point or planted in mass for a stunning display or border. It works well in cottage gardens, mixed borders, and informal landscapes. The fragrant blooms attract butterflies and other pollinators, making it a great choice for a pollinator-friendly garden. Snowy Beach Party™ Lilac is a good choice for a cutflower garden.
Syringa 'Snowy' Beach Party is a must-have for any garden enthusiast. Its stunning white blooms and sweet fragrance will add a touch of elegance to any garden. The lilac is low-maintenance and easy to care for, making it an ideal addition to any garden.
Plant care
Beach Party™ lilac series was bred to bloom in low-chill gardens and is the best lilac choice for coastal California landscapes.
Lilacs are tolerant of many soil types but prefer well-draining, neutral to slightly alkaline soil. Plant your Beach Party™ lilac in a location that will get at least 6 hours of sun daily. California temperatures in winter can sometimes feel like summer, for best blooms keep your lilac roots cool in the winter with shade. Plant Snowy Beach Party™ on the north side of a garage, fence, evergreen shrub, or position a rock, pot or garden furniture to cast a winter shadow on the base of the plant. In hotter inland climates, select a site with morning sun and afternoon shade.
Water deeply and regularly the first few months to establish a good root system. Reduce frequency once established. Keep the soil moist but not soggy, good drainage is important. Seasonal winter rains should provide enough water during the dormant season but supplemental irrigation may be needed to keep the soil from completely drying out if there is no rainfall.
Lilacs can take 3-5 years before they bloom. Snowy Beach Party™ Lilac may take a couple of seasons to fully bloom.
Prune to shape when your lilac is done flowering. Next year's flower buds begin to set right after this year's flowering period, so it is best to prune while the bloom period is ending. Pruning too late in summer or fall may disrupt next year's flowers. The Beach Party™ lilac series can be grown in a large pot but regular pruning is needed to maintain the desired size.
Snowy Beach Party™ Lilac is a S. x hyacinthiflora hybrid and performs better than its parent, 'Lavender Lady' Lilac.
California grown
Everything Plants Express delivers is GROWN IN CALIFORNIA, FOR CALIFORNIA.
We source from the best growers, utilizing relationships that have lasted decades.
Each plant is hand selected, carefully procured and monitored up until the moment our van arrives at your location.
Delivery day
Flat Rate
All orders have a flat rate delivery fee of $29.95.
Quality
Delivering premium quality plants is a core value for everyone at Plants Express. Whether it is a small plant or a large tree, we use the appropriate vehicles and team members to deliver your order in a timely manner.
Do you need help?
Our friendly plant experts are here to help. Give us a call or chat with us now.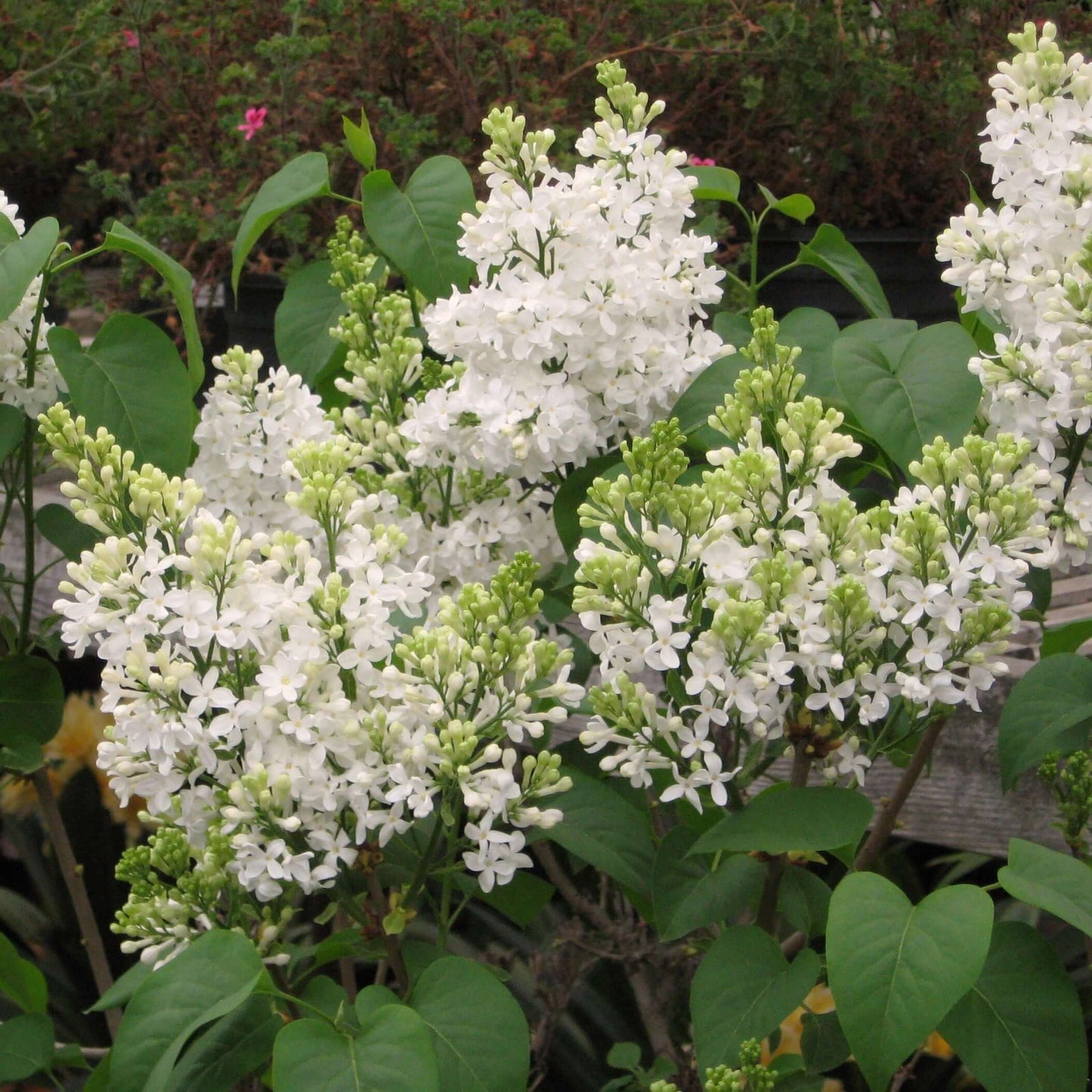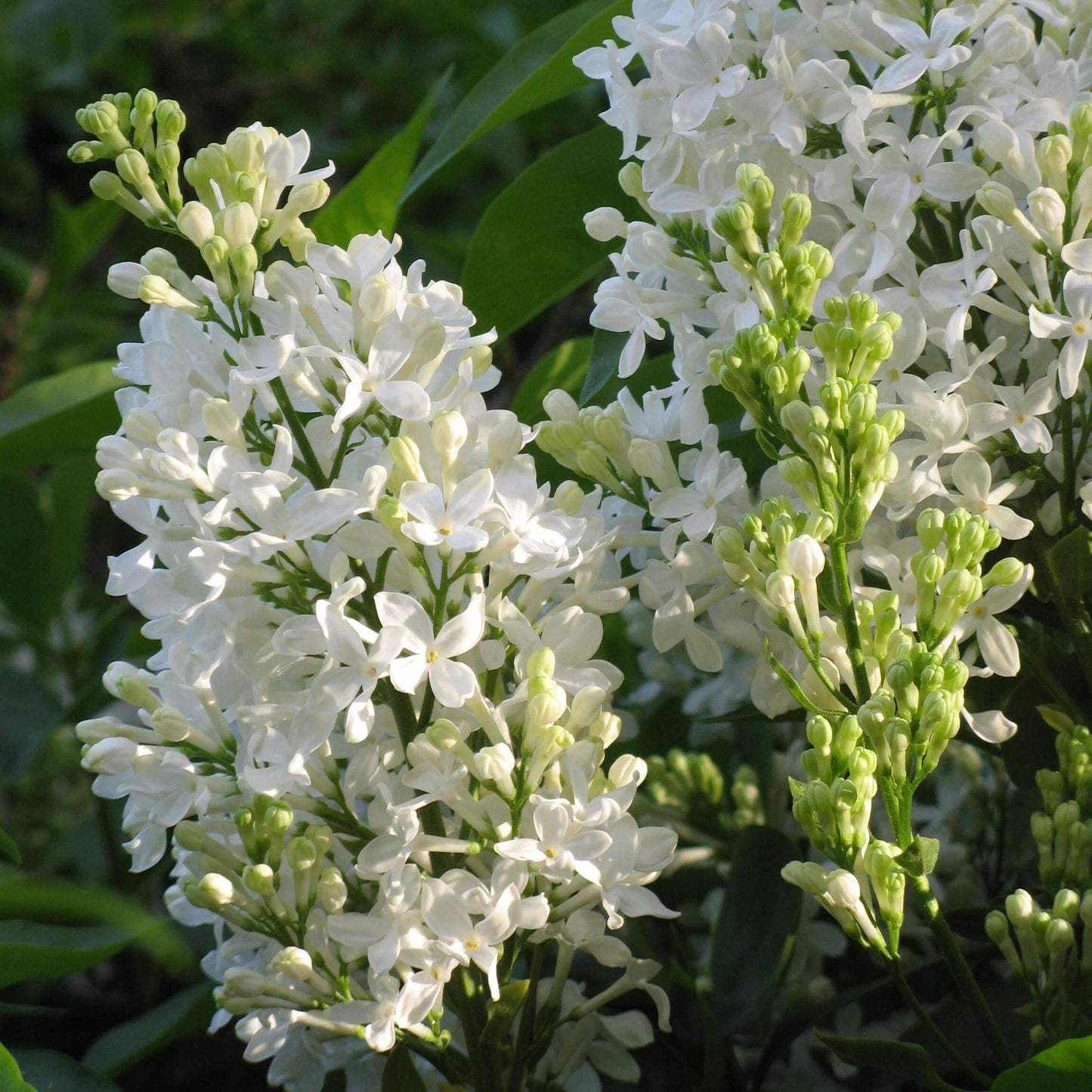 You may also like
Regular price

Starting At $17.95

Regular price

$359.00

Sale price

Starting At $17.95

Unit price

per

Regular price

Starting At $39.95

Regular price

$44.95

Sale price

Starting At $39.95

Unit price

per