Sedum rupestre 'Blue Spruce' (S. reflexum)
Images shown are of mature plants.
Sedum rupestre 'Blue Spruce' (S. reflexum)
Regular price
Sale price
$12.95
Unit price
per
View full details
Description
Sedum 'Blue Spruce' is a beautiful, easy-to-grow succulent that will add interest to any landscape with its color and texture. This low-growing stonecrop has soft, succulent foliage with needle-shaped leaves in cool blue hues that resemble the branch of a Blue Spruce conifer. The tips of the succulent stems rise upward evoking a miniature blue forest.
A great addition to the pollinator-friendly garden, Sedum reflexum 'Blue Spruce' has small, star-shaped yellow flowers that appear in clusters on erect stems 6-8 inches above the foliage in summer and bloom for a month. And if you want to entice more wildlife into your yard, birds are also attracted to Blue Spruce Sedum when the flowers turn to seed.
Sedums are drought tolerant and some are commonly called "stonecrops" for their natural growing preference in rocky areas. There are many varieties of Sedum with a diversity of sizes, habits, and leaf color, shapes, and texture. Blue Spruce Sedum is a slow spreading ground cover and an excellent choice in any succulent garden, xeriscape, or container. The blue foliage cools the garden and draws the eye when used for edging or planted in mass groupings.
Blue Spruce Sedum is a low maintenance plant that will add color and beauty to any garden. Suitable for both experienced and inexperienced gardeners, this easy-to-grow succulent is the perfect plant for a waterwise garden and is sure to brighten up the landscape.
Plant care
Sedum 'Blue Spruce' grows best in nutrient-poor, sandy or rocky soil with good drainage. For best color and form, plant in a location that will receive full sun or light shade.
Water deeply right after planting to help establish roots then allow the soil to dry in between waterings. Once established, Blue Spruce Sedum requires little water and tolerates drought and heat. Avoid overwatering, especially in winter.
Blue Spruce Sedum requires little maintenance but may become floppy or appear weak if grown in too much shade, excess moisture, or fertilized.
Pinch tips in spring to encourage dense growth. Use hand shears to trim back spent flower stems to maintain shape.
California grown
Everything Plants Express delivers is GROWN IN CALIFORNIA, FOR CALIFORNIA.
We source from the best growers, utilizing relationships that have lasted decades.
Each plant is hand selected, carefully procured and monitored up until the moment our van arrives at your location.
Delivery day
Flat Rate
All orders have a flat rate delivery fee of $29.95.
Quality
Delivering premium quality plants is a core value for everyone at Plants Express. Whether it is a small plant or a large tree, we use the appropriate vehicles and team members to deliver your order in a timely manner.
Do you need help?
Our friendly plant experts are here to help. Give us a call or chat with us now.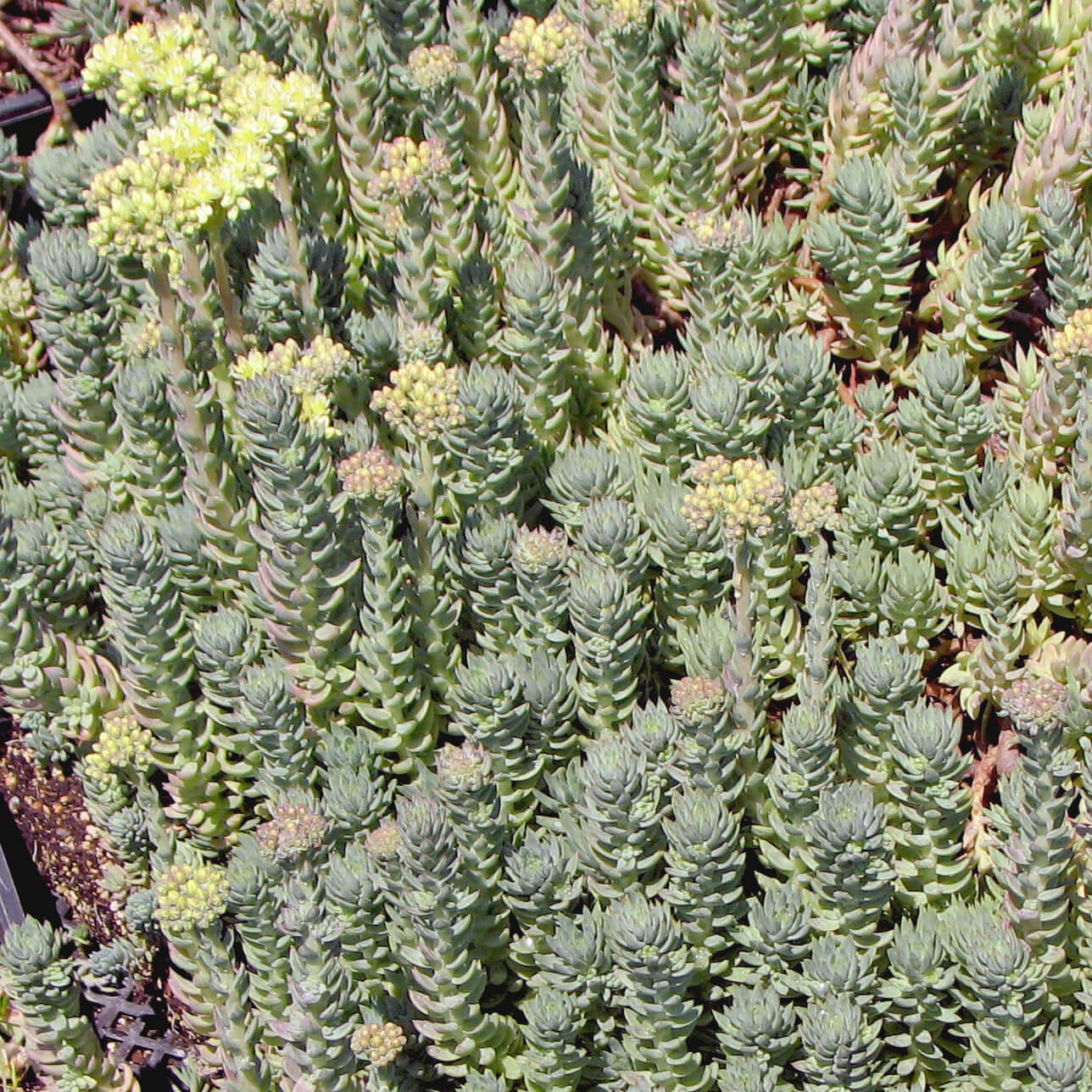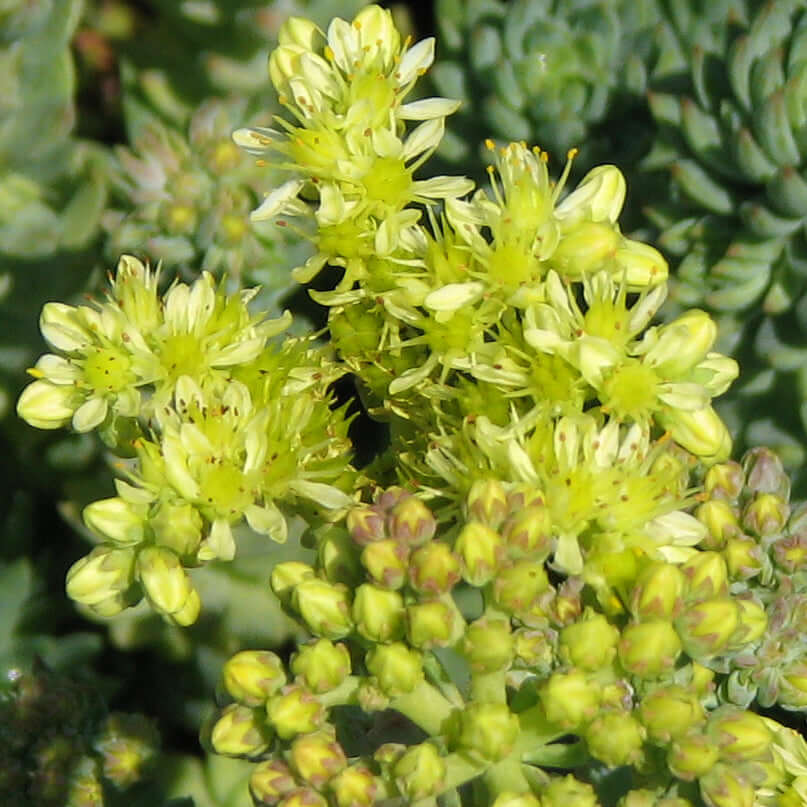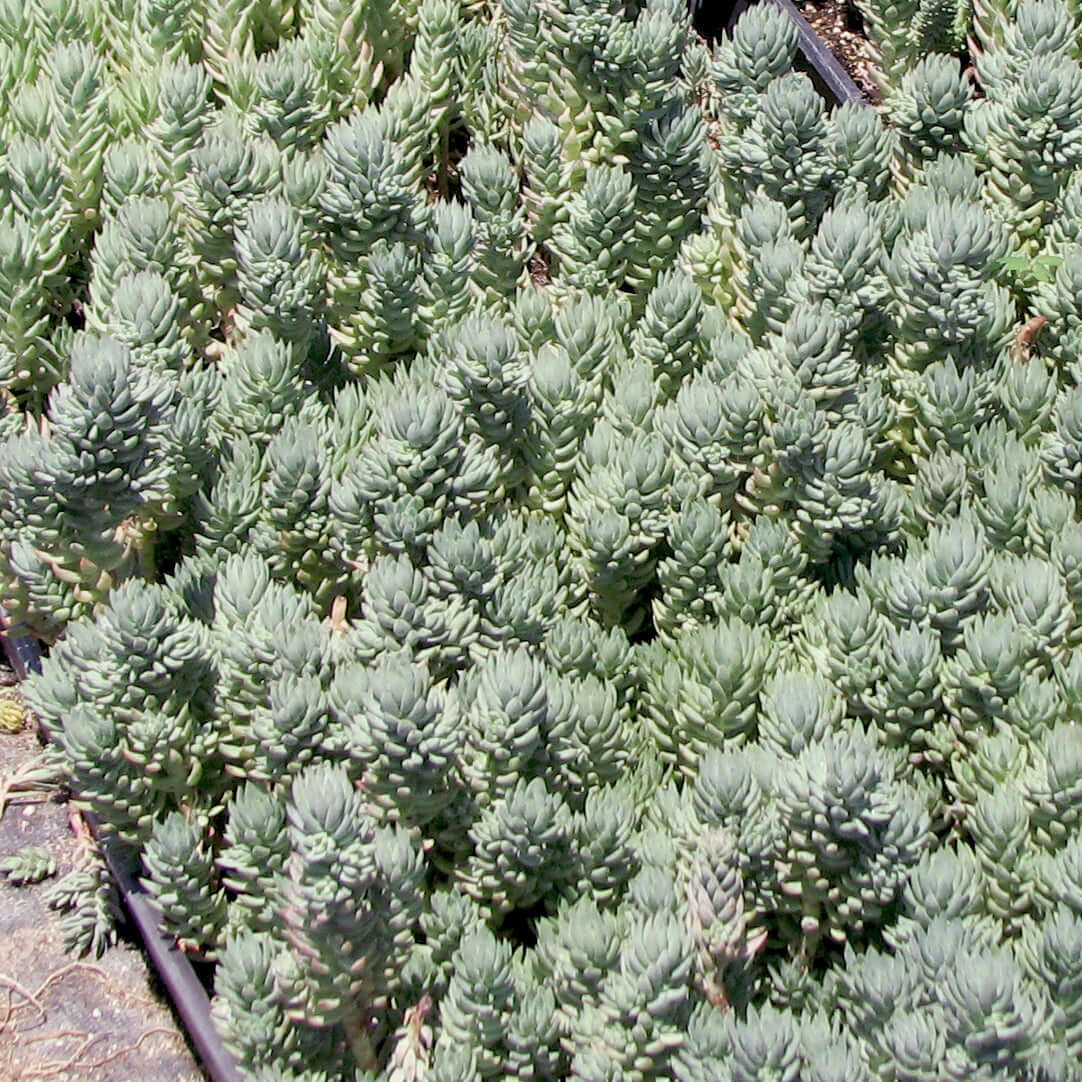 You may also like
Regular price

Starting At $12.95

Regular price

Sale price

Starting At $12.95

Unit price

per

Regular price

Sale price

$12.95

Unit price

per