Heteromeles arbutifolia (Photinia a.)
Images shown are of mature plants.
Heteromeles arbutifolia (Photinia a.)
Regular price
Sale price
$17.95
Unit price
per
View full details
Description
Bring beauty and brawn to your garden with this tough Californian native shrub. Toyon (Heteromeles arbutifolia) is the perfect landscaping shrub in a waterwise garden for privacy or slope stabilization. The vivid red clusters of berries are attractive to birds and brighten the landscape from late fall through winter.
Heteromeles arbutifolia is a large, bushy upright evergreen shrub with thick leathery, glossy dark green oblong leaves and stiff serrated margins. The mildly fragrant, white flower clusters appear in early summer and attract butterflies and other beneficial pollinators. Beautiful bright red pea-size berries appear in late fall and persist through winter. 
Extremely drought tolerant once established, Toyon can grow up 10 ft. tall and is useful as an informal screen, tall hedge, bank cover. Heteromeles can be pruned for a smaller size shrub or shaped into a multi-trunk or small tree. Toyon's deep root system helps stabilize slopes and fight erosion. Toyon also tolerates coastal conditions.
Also known as Christmas Berry or California Holly, Toyon is a fantastic choice for anyone interested in attracting wildlife to their yard. This versatile, tolerant California native shrub with blazing red berries is sure to be a beautiful addition to your garden.
Plant Care
Toyon's native habitat is in the canyons and slopes of the coast ranges from Baja California to Humboldt County and the Sierra foothills. It can be found growing near seasonal creeks or at the bottom of slopes. Toyon looks best in home gardens with a winter hardiness of 10℉ or warmer. It does not grow well in desert climates.
Plant in a location with full sun and good air circulation to prevent leaf fungus or bacteria. Hotter inland gardens may have better results if planted in location with some shade. Toyon can tolerate a wide variety of soils but must be well draining.
It may take a few years for this deep-rooted plant to be fully established so water deeply after planting then allow the soil to dry in between waterings. Drought tolerant once established.
Prune lightly as needed or annually to improve berry production. If more severe pruning is needed then best to prune in August or September.
California grown
Everything Plants Express delivers is GROWN IN CALIFORNIA, FOR CALIFORNIA.
We source from the best growers, utilizing relationships that have lasted decades.
Each plant is hand selected, carefully procured and monitored up until the moment our van arrives at your location.
Delivery day
Flat Rate
All orders have a flat rate delivery fee of $29.95.
Quality
Delivering premium quality plants is a core value for everyone at Plants Express. Whether it is a small plant or a large tree, we use the appropriate vehicles and team members to deliver your order in a timely manner.
FAQ's
Q: Where does Toyon naturally grow in California?
A: Toyon is found in the plant communities of Coastal Sage Scrub, Chaparral, Oak Woodlands, and Mixed-evergreen Forest below 3,900 ft. altitude.

Q: How tall does Toyon get?
A: As a bush, Toyon will generally grow 6-8 feet tall in a landscape but some plants in the wild have been reported to be 20-30 feet tall.
Do you need help?
Our friendly plant experts are here to help. Give us a call or chat with us now.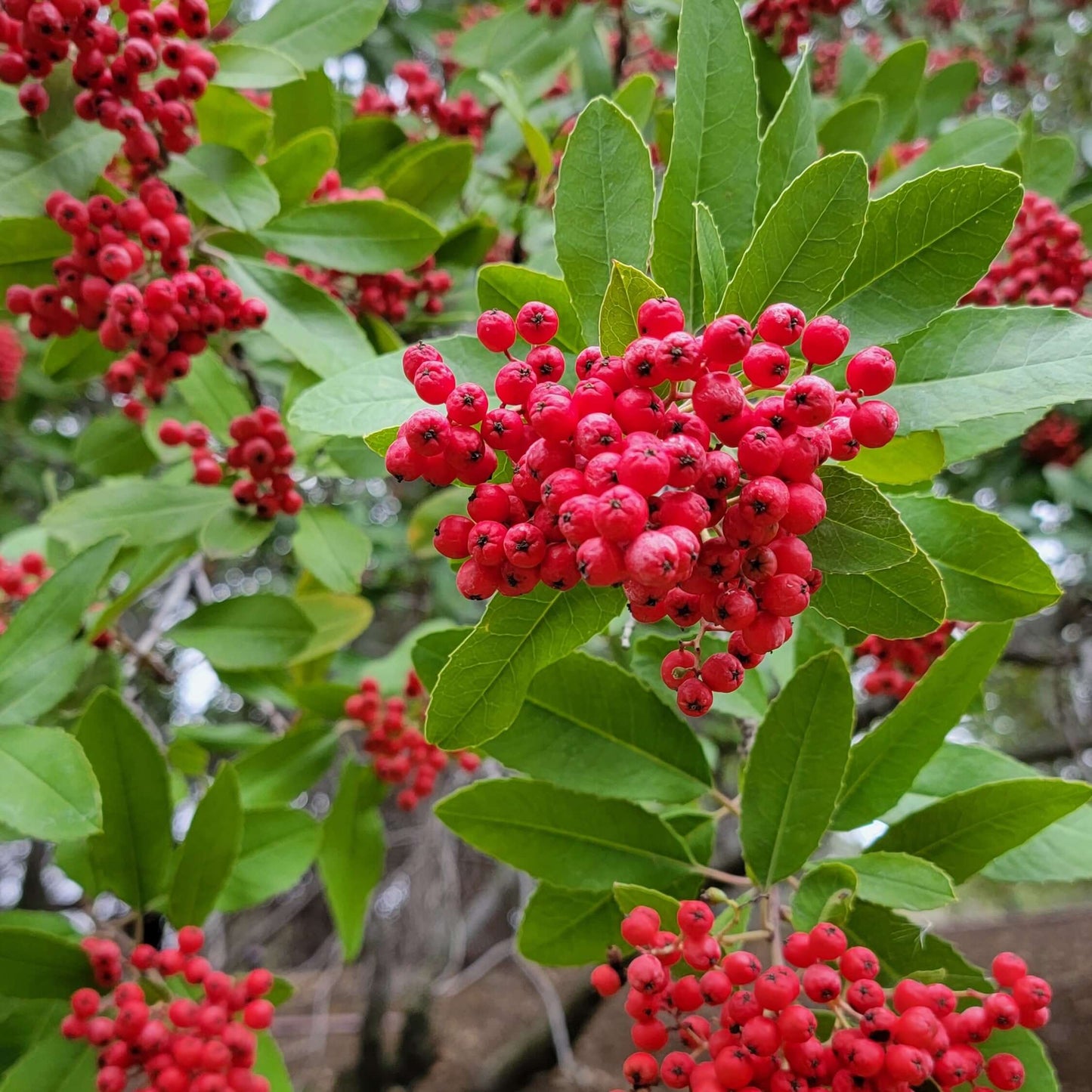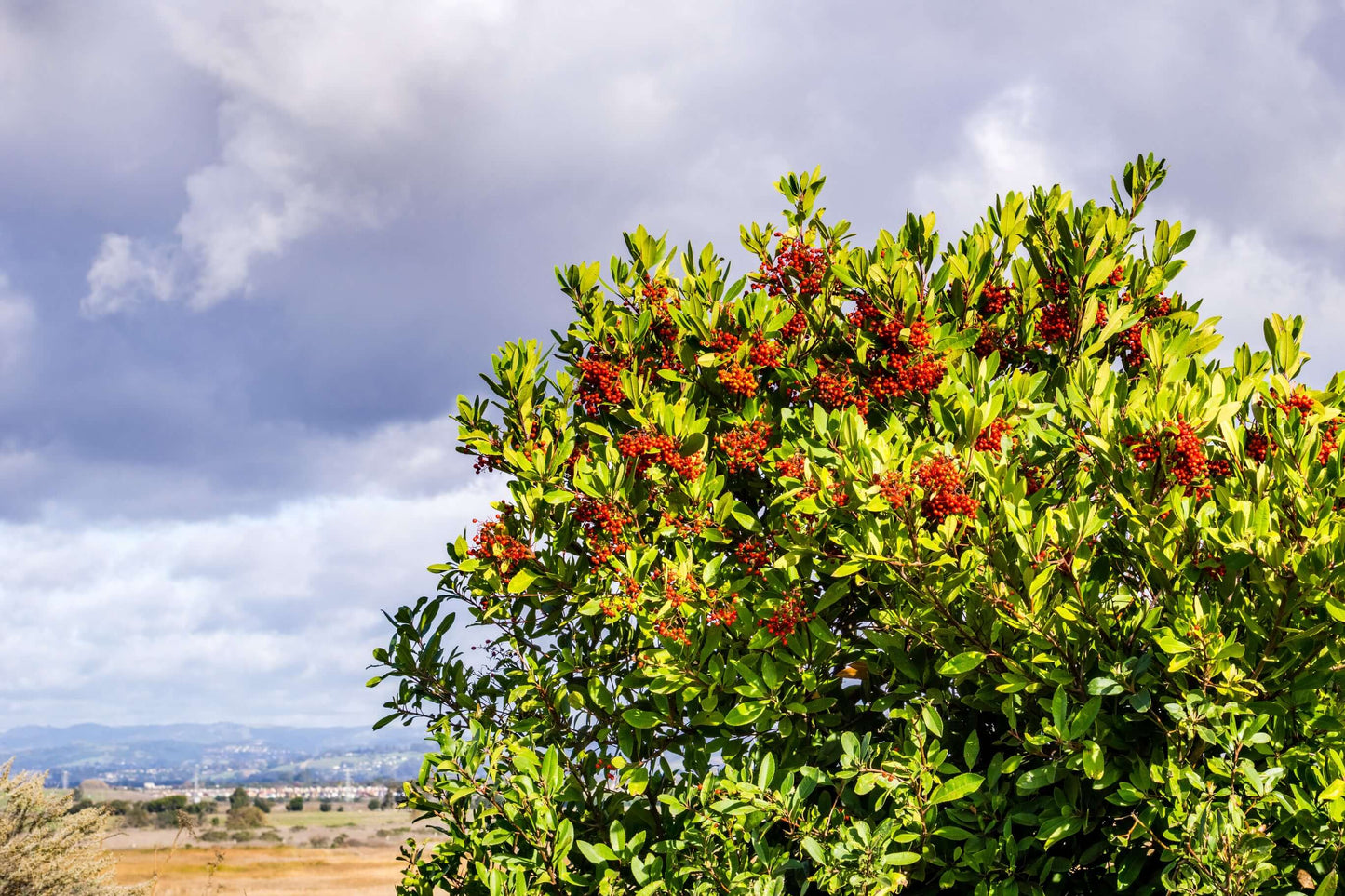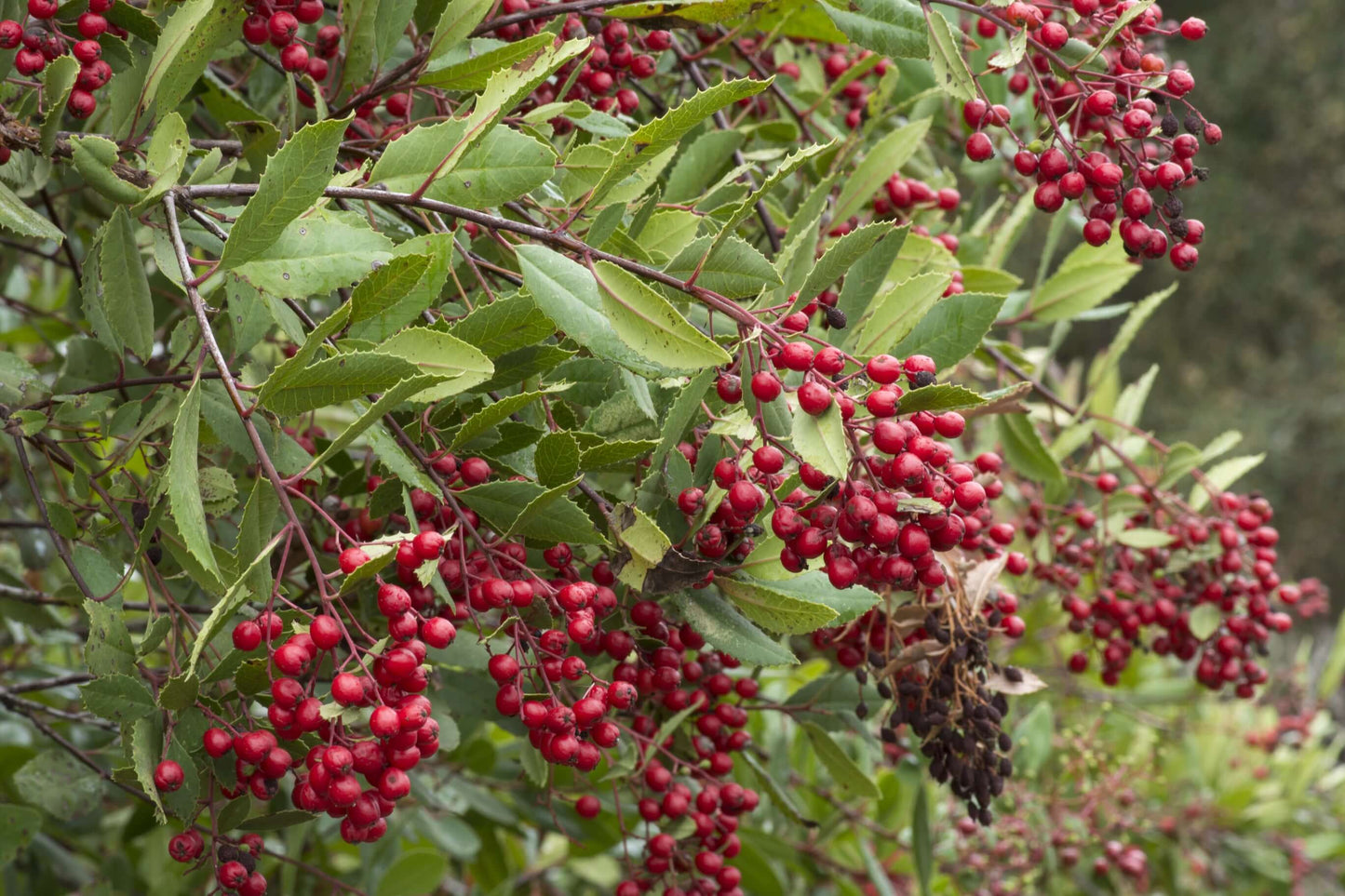 Regular price

Starting At $14.95

Regular price

Sale price

Starting At $14.95

Unit price

per

Regular price

Starting At $16.95

Regular price

Sale price

Starting At $16.95

Unit price

per

Regular price

Starting At $14.95

Regular price

Sale price

Starting At $14.95

Unit price

per

Regular price

Starting At $14.95

Regular price

Sale price

Starting At $14.95

Unit price

per

Regular price

Starting At $14.95

Regular price

Sale price

Starting At $14.95

Unit price

per
Regular price

Starting At $17.95

Regular price

Sale price

Starting At $17.95

Unit price

per

Regular price

Starting At $149.95

Regular price

Sale price

Starting At $149.95

Unit price

per

Regular price

Starting At $14.95

Regular price

Sale price

Starting At $14.95

Unit price

per

Regular price

Starting At $14.95

Regular price

Sale price

Starting At $14.95

Unit price

per