Images shown are of mature plants.
Salvia chamaedryoides
Regular price
Sale price
$14.95
Unit price
per
View full details
Description
The incredibly brilliant azure blue flowers and soft, suede-like, grey-green leaves of Salvia chamaedryoides bring color and texture to any garden. 
Germander Sage is a small, mounding, drought-tolerant shrub that slowly spreads to 4 ft. wide by underground runners. The spicy fragrant, small, silvery felted leaves are greener on new growth or with lower light. 
Electric blue flowers bloom on short spikes in spring through fall with a peak bloom in late spring and again in fall. Hummingbirds and butterflies love it! True-blue flowers brighten the garden and contrast nicely with the silvery sage-green foliage.
Germander sage will sparkle in the waterwise garden as a small ground cover in perennial borders or used in raised beds where one may brush against the aromatic foliage releasing a spicy fragrance into the air. Perfect for hummingbird or butterfly gardens and looks great in cottage style, coastal or desert gardens.
Extremely drought tolerant and easy to grow, Salvia chamaedryoides is an excellent choice for xeriscaping.  Order this incredibly versatile low-growing perennial shrub today for its color and garden performance.
Plant care
Germander Sage is mostly evergreen in mild winter climates but will drop some of its leaves in colder temperatures and become somewhat semi-deciduous. Hardy to 15°F, it can be grown in USDA zones 8-11.
Plant your Salvia chamaedryoides in a location that gets full sun in fast draining soil. In hotter, arid inland climates, provide some afternoon shade and occasional irrigation for best performance. Too much shade will alter the form and silvery leaf color by becoming more green and rangy.
Water your Germander sage regularly during the first few weeks after planting to help develop a strong root system, then reduce frequency and water as needed until it is fully established. Overwatering, especially during summer months, can lead to mortality. Drought tolerant once established.
Germander Sage may appear to wander in the landscape as the subterranean shoots slowly travel outward to form small clumps above ground. These clumps can easily be dug up and replanted in other locations. Refresh or replace your plants every two or three years.
Low maintenance, lightly prune in early spring. Remove spent flowers with hand pruners to promote repeat blooms. Prune more severely to minimize the woody appearance. To maintain spread in your garden, dig and remove any bonus plants to keep it under control. Do not fertilize.
Other common names for Salvia chamaedryoides include Mexican Blue Sage, Blue Oak Sage, or Silver Germander Sage.
California grown
Everything Plants Express delivers is GROWN IN CALIFORNIA, FOR CALIFORNIA.
We source from the best growers, utilizing relationships that have lasted decades.
Each plant is hand selected, carefully procured and monitored up until the moment our van arrives at your location.
Delivery day
Flat Rate
All orders have a flat rate delivery fee of $29.95.
Quality
Delivering premium quality plants is a core value for everyone at Plants Express. Whether it is a small plant or a large tree, we use the appropriate vehicles and team members to deliver your order in a timely manner.
Do you need help?
Our friendly plant experts are here to help. Give us a call or chat with us now.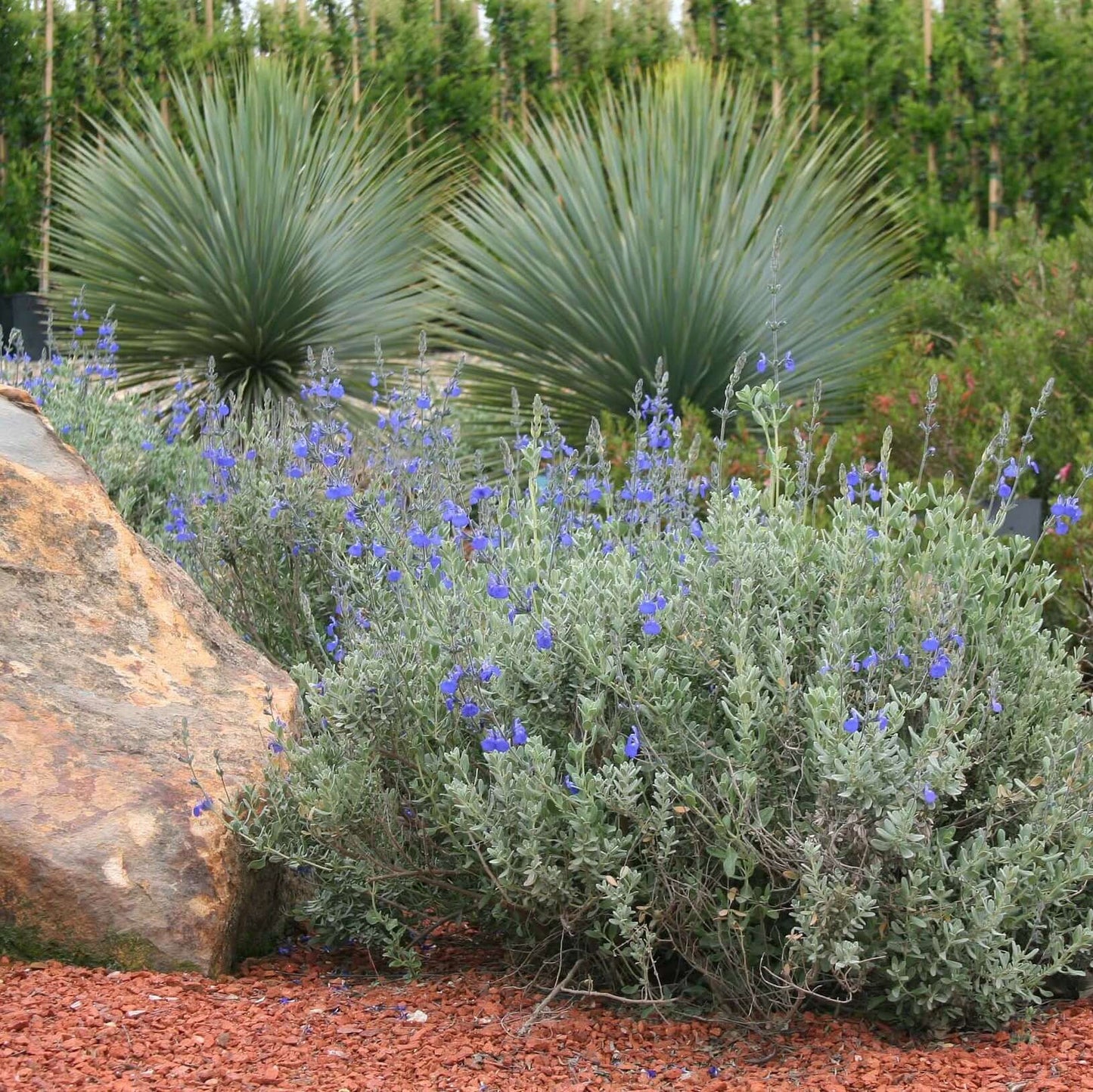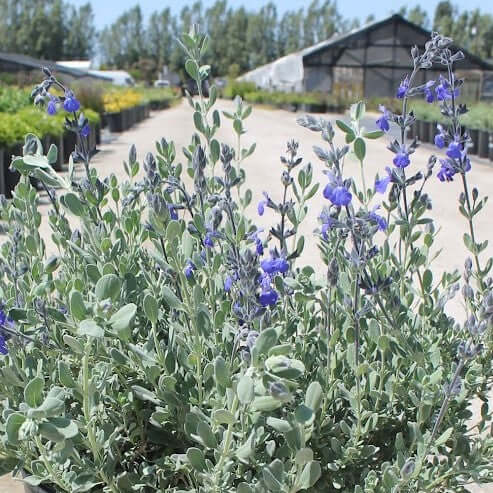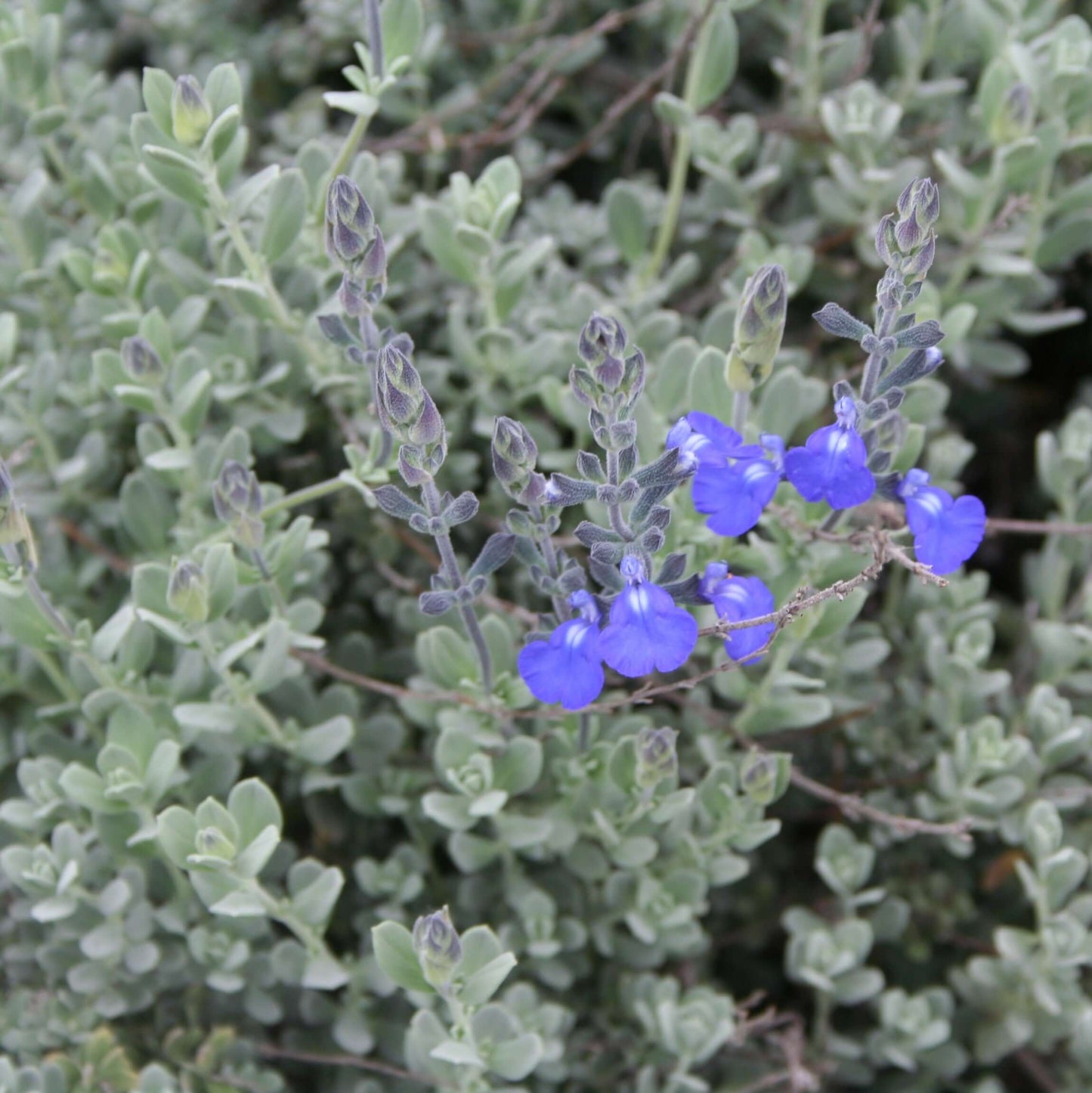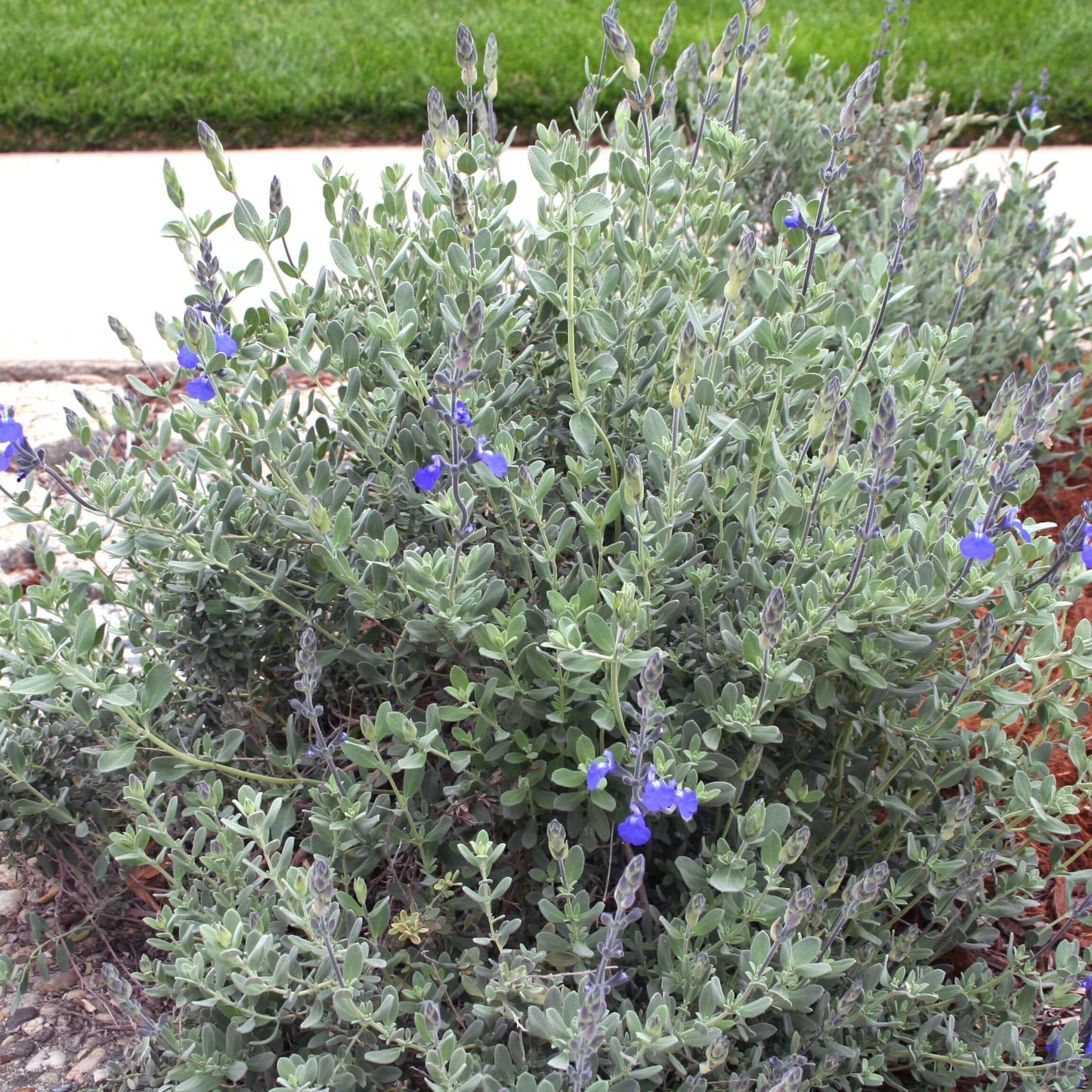 You may also like
Regular price

Starting At $14.95

Regular price

Sale price

Starting At $14.95

Unit price

per

Regular price

Starting At $59.95

Regular price

$239.80

Sale price

Starting At $59.95

Unit price

per

Regular price

Starting At $14.95

Regular price

Sale price

Starting At $14.95

Unit price

per