Cotyledon orbiculata var. oblonga 'Flavida' (C. teretifolia)
Images shown are of mature plants.
Cotyledon orbiculata var. oblonga 'Flavida' (C. teretifolia)
Regular price
Sale price
$19.95
Unit price
per
View full details
Description
Cotyledon orbiculata var. oblonga 'Flavida' is a drought tolerant South African succulent that is sure to add beauty and interest to the landscape for years.
Chalky Finger Aloe is a small, succulent shrub with thick leaves that resemble fingers covered with a chalk-like dust and has beautiful flower clusters with pale-orange blooms.
The flowers of Chalky Finger Aloe are quite attractive and differ from the apetalous Senecio varieties of chalksticks. Cotyledon orbiculata var. oblonga 'Flavida' sends up 12-18 inch tall flower stalks crowned with a cluster of dangling pale-orange tubular flowers with recurved petals that entice hummingbirds, butterflies, and other pollinators in summer.
The silvery-green finger-like leaves can vary in shape from cylindrical to blunt, flattened spears and appear on stems that branch from the base to form a mounding low succulent shrub. A white, waxy protective coating covers the leaves giving it that dusty look. Cotyledon orbiculata var. oblonga 'Flavida' is also known as 'Grey Sticks'.
In its natural habitat, Cotyledon orbiculata var. oblonga is found growing on rocks or crevices on exposed slopes or coastal bluffs and will easily grow in your garden grouped in a mass planting as a border or ground cover, or used as an accent plant in a container or succulent garden. Perfect for coastal gardens or waterwise gardens, Chalky Finger Aloe is sure to add beauty to your yard.
Chalky Finger Aloe will become a lovely, eye-catching addition to your garden and is a fine choice in low-maintenance, low-water landscapes.
Plant care
Plant your Chalky Finger Aloe in a location that will get full sun or light afternoon shade in porous, rocky or sandy soil with excellent drainage.
Water the soil regularly after planting to establish a strong root system then reduce frequency and water as needed. To preserve the attractive dusty white coating on the leaves, avoid watering overhead. Cotyledon orbiculata var. oblonga 'Flavida' is drought tolerant once established but may look better with extra water during the active growing season. Chalky Finger Aloe will not tolerate soggy conditions. Avoid excess irrigation in winter.
This low maintenance succulent prefers nutrient-poor soil and does not require extra fertilizer. Remove spent flower stalks with hand pruners for a tidier appearance.
Cotyledons may exhibit differences in color, size, shape, and growth rate due to differing cultural and climate conditions.
California grown
Everything Plants Express delivers is GROWN IN CALIFORNIA, FOR CALIFORNIA.
We source from the best growers, utilizing relationships that have lasted decades.
Each plant is hand selected, carefully procured and monitored up until the moment our van arrives at your location.
Delivery day
Flat Rate
All orders have a flat rate delivery fee of $29.95.
Quality
Delivering premium quality plants is a core value for everyone at Plants Express. Whether it is a small plant or a large tree, we use the appropriate vehicles and team members to deliver your order in a timely manner.
Do you need help?
Our friendly plant experts are here to help. Give us a call or chat with us now.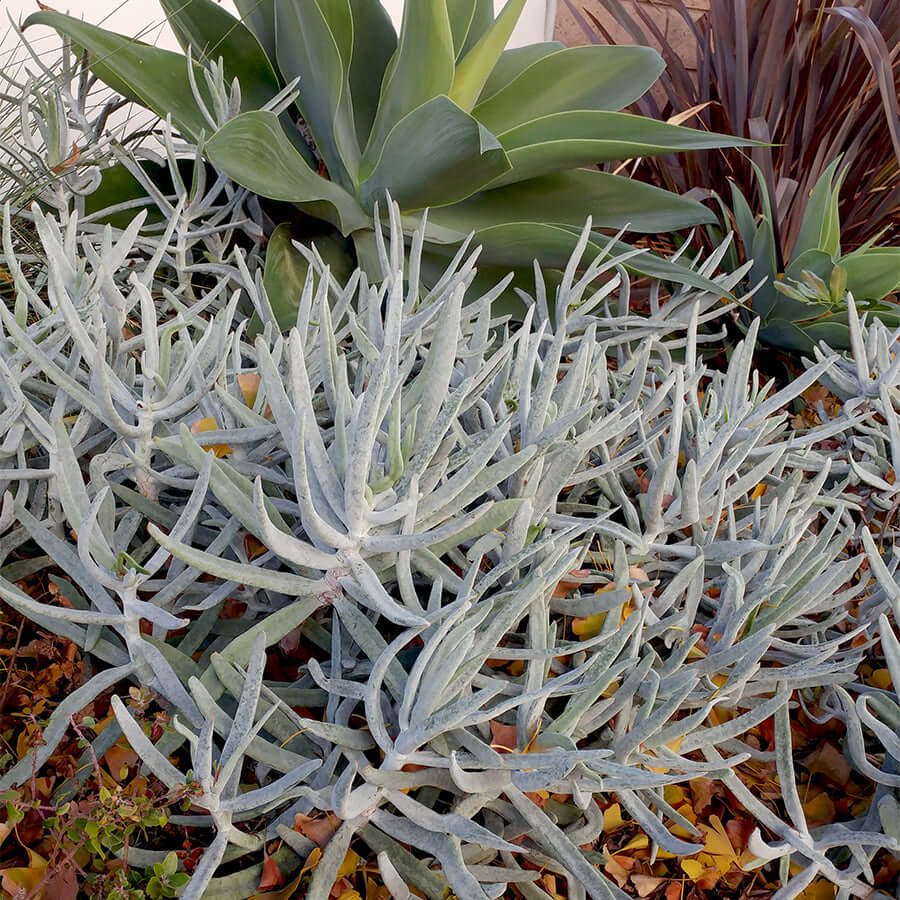 You may also like
Regular price

Starting At $12.95

Regular price

Sale price

Starting At $12.95

Unit price

per

Regular price

Starting At $19.95

Regular price

Sale price

Starting At $19.95

Unit price

per

Regular price

Starting At $59.95

Regular price

$239.80

Sale price

Starting At $59.95

Unit price

per